Though only well understood by a handful of scientists and policymakers in the mid-1980s, research was revealing that human numbers and technological potency were changing the human-climate relationship in profound ways. Through nearly all of human history, this had been a one-way relationship. Weather patterns changed; ice sheets, coastlines, or deserts advanced or retreated; and communities thrived, suffered, or adjusted how or where they lived. But now, in subtle but measurable ways, the relationship was running in two directions, with enormous potential consequences. A host of human activities, particularly the burning of fossil fuels and forests, were adding long-lived gases—most important, carbon dioxide—to the atmosphere. These gasses prevented some of the energy that arrived as visible sunlight from escaping as radiating heat. The imbalance guaranteed warming and resulting changes in climate, ice sheets, and sea levels with big implications for humans and other life. It soon became apparent, even back then, that this would be hard to reverse.
My, left, foot, the Elephant Man And
My first in-depth look at human-driven climate change, starting in 1984, focused on the dark sister of global warming—the cold War prospect of a nuclear winter. This was the scary hypothesis that a nuclear war, by incinerating hundreds of cities, could cloak the planet in sun-blocking particles, disrupting agriculture and ecosystems around the world and thus undercutting the logic of a star Wars missile defense. The authors of the key study, including Carl Sagan, had reached this result using computer models that had been built to study global warming as early as the 1950s but were becoming ever more sophisticated as computing power grew. The researchers called the hypothesized post-war chill the anti-greenhouse effect. The cover art for my article was an image of Earth frozen in an ice cube. Subsequent analysis pointed to a more transitory climatic effect, which two climate scientists, Stephen. Schneider and Starley. Thompson, called nuclear autumn in one piece. Clearly less of a headline there. That pattern would pop up again and again in weighing environmental perils: newly discovered, they were stark and vivid, but in most cases, more science only led to more nuance blue and more questions—not a good mix for media thriving on stark drama. Three years later, at, discover magazine, i was assigned to write a feature on global warming.
A week or so later, riding a strong southerly wind up the red sea, we sheltered for a day or so in the lee of an uninhabited island off the coast of Yemen. Hiking to the windblown south-facing shore, i stumbled upon a random assortment of intact light bulbs—presumably cast from passing ships over many years—piled in drifts just above the tide line. Small inconsequential wounds to the world, building inexorably. Energized by these experiences, i pursued journalism in graduate school and forged a path into magazines in the early 1980s—the heyday of science writing. At my first stop, Science digest, i exposed pesticide perils, described the future of the automobile (at the time, the future was the ford taurus! reported on the rise of the supercomputer, and more. Fairly early on, i began probing what soon appeared to be the ultimate environmental story—our evolving and worrisome relationship with Earths atmosphere and climate. Until this point, most human assaults on nature and were local—polluting a stream, felling a forest. Now, through booming populations and resource appetites, we were going global.
I thought I might become a scientist, in fact, but biology studies at Brown University taught me that I didnt have the close-focus temperament to pursue. Finding my path, i shifted to journalism after bill winning a traveling fellowship just before graduation. My project was to study mans relationship to the sea on some small islands, starting in French Polynesia. Three months in, i ended up studying my own relationship to the sea after encountering a crew Wanted sign on a pier slogan in Auckland, new zealand, and signing up as first mate on a circumnavigating home-built sailboat, the wanderlust. That journey exposed me to the wonders and ills of a fast-changing world, including the sight of dozens of leopard skins piled on a street corner in Djibouti, at the base of the red sea, to entice French Foreign Legionnaires stationed there. I felt a mix of anger and mission as I photographed the remains of those slaughtered cats, determined to tell their story. Where were they being killed? How could this be tolerated?
A small patch of woods and fields behind our house remained untouched amid the expanding suburban grid of streets and lawns. Around age fourteen, on one of my regular after-school walks through the trees, i encountered a bulldozer parked in a fresh-cut clearing near my favorite spruce. I placed a scribbled warning on the seat, something like. Whoever chops down this tree will suffer a horrible death. (A few decades would pass before i reflected back on that bulldozer encounter and realized I had never considered that a bulldozer, just a few years earlier, had cleared the tract our house occupied.). In high school, a teacher let me and a friend build and refine a crude wave tank in lieu of writing a paper. I loved reshaping the cardboard baffles I taped over an aquarium until the airflow from a fan blew across the water in the tank just right, forming perfect waves breaking on our artificial beach. The experience helped ignite my interest in science.
gcse english - marked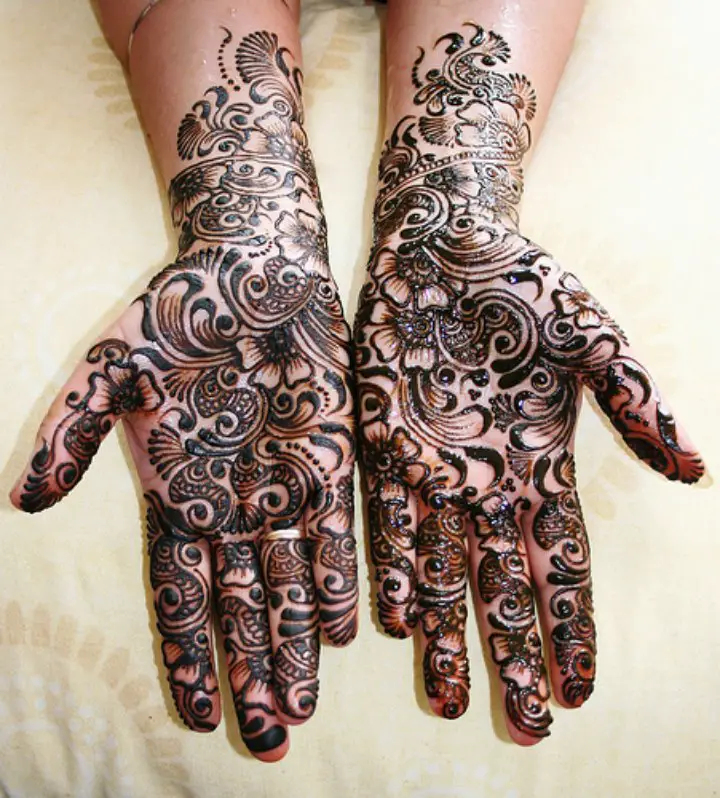 In essence, we have been learning, as uncomfortably as we navigate puberty, that our only planet is somewhat breakable. And yet, i find global warming doesnt worry me—at least not in a gut-twisting, obsessive way. Rather, a stripped-down agnostic version of the serenity Prayer has come to mind lately as ive grappled with humanitys only one planet predicament: change what can be changed, accept what cant, and know the difference. Science can help clarify which is which. With that mix in mind, in both making the most of a finite life and limiting regrets related to global climate change, it seems necessary to integrate two seemingly incompatible traits: urgency and patience. Since my stroke, ive struggled to balance the need to slow down with a rising sense of urgency related to the years ticking down. In my environmental journalism, the result has been lifelong engagement and, more recently, acceptance (if not full-scale embrace) of a lot of inconvenient truths that werent in Al Gores film.
I used to think of my reporting as a thousand separate stories. But I can see, as i age, that it is in fact one story—a single meandering learning journey with more than a few wrong turns, surprises, and reversals, starting with a dancing bivalve group and scribbled death threat in the late 1960s. I didnt start out wanting to be a journalist; my first fascination, as my childhood was coming to an end, was with biology. Charmed into the undersea world by jacques cousteau, i was taken by surprise one summer while snorkeling where a small river meets the sea not far from my Rhode Island home. A bay scallop, trying to evade me, jetted through the sea grass by castanet-clapping its corrugated shells, which were surreally fringed by fleshy curtains flecked with tiny glinting blue eyes. I quickly moved from embracing nature to defending.
By the next morning, it was. From my hospital bed, i began reporting and blogging and tweeting about stroke risk and treatment—at least as well as I could in a hunt-and-peck way, given that my right hand didnt work well for about a month. The stroke made me confront that critical human operating system in my skull for the first time. Id had the rarer kind of stroke that hits younger people who are not typical stroke candidates. Part of my drive to write about my experience was fueled by my desire to raise awareness; one tweet from the hospital was, dont stress your carotid arteries if you like your brain and the things it does for you.
But my writing wasnt all selfless. Turning to journalism allowed no emotional space for absorbing the jarring reality that the white spots in my brain scan showed I was breakable—that something as basic as dexterity, let alone a long healthy life, was no longer a given. (Fortunately, i recovered fully, but there was no guarantee that would be the case.) Reporting on my stroke as a medical and health care problem allowed me to treat it as an intellectual puzzle rather than an emotional crisis—to levitate above my mortality instead. Some challenges are so grand and momentous that anxiety seems, at best, a waste of time and energy in confronting them. It occurs to me, looking back, that my approach to my stroke parallels, in a strange way, my approach to another almost incomprehensibly large challenge: that of how we face climate change. I have spent thirty years covering the growing human influence on the atmosphere and climate—how profoundly, irreversibly, and consequentially we are changing one of Earths critical operating systems.
M: Literature and the Writing Process, (11th
Squatting on a floe of eight-foot-thick sea ice at the north Pole, drifting on the 14,300-foot-deep Arctic Ocean hundreds of miles from land, with house everything in every direction south and the sun circling the horizon, you absolutely feel you are on a planet. Another momentous thing we hardly ever think about is the thing we think with : the brain. I think about mine now quite a bit, ever since a hot July day in 2011 when my eyes started telling me conflicting stories about the nature of the world as I huffed and strained to keep up with my far fitter son running. My left eye told me the world was paisley. The right eye insisted all was well. I called out; we returned home. I took a shower and some aspirin, wondering if I could be having a stroke. My son drove writers me to the hospital. It wasnt a stroke.
Those who know him — or just happen to glance down at the gap between his dress slacks and dress shoes — know that he has english a flair for fabulous socks. He is fit and enjoys keeping in shape. If our home could speak, it would add that Jason is uncannily handy. On the subject of food — man, can he cook. After a long day, there is no sweeter joy than seeing him walk in the door, plop a grocery bag down on the counter, and woo me with olives and some yummy cheese he has procured before he gets to work on the evenings meal. Decades of reporting on climate science and the climate policy debate have led me through a long evolution in my thinking, and I hope to a little practical wisdom. Some things just seem too momentous to keep in mind. One is the planet were living. Were on the third rock from the sun twenty-four hours a day, but ive only been to one place where that awareness is enforced by nature.
i knew I wanted to marry him. He knew a year later. I have never been on Tinder, bumble or eharmony, but Im going to create a general profile for Jason right here, based on my experience of coexisting in the same house with him for, like, 9,490 days. First, the basics: he is 5-foot-10, 160 pounds, with salt-and-pepper hair and hazel eyes. The following list of attributes is in no particular order because everything feels important to me in some way. He is a sharp dresser. Our young adult sons, justin and Miles, often borrow his clothes.
By clicking continue below and using our sites or applications, you agree that we and our third party advertisers can: transfer your personal data to the United States or other countries, and process your personal data to serve you with personalized ads, subject to your. Eu data subject Requests. He is an easy man to fall in love with. I did it in one day. Let me explain: my fathers best friend since summer camp, Uncle john, had known Jason and me separately our whole lives, but Jason and I had never met. I went to college out east and took my first job in California. When I moved back home to Chicago, john — who thought Jason and I were perfect for each other — set us up on a blind date.
Bachelor of Arts (Honours)
To bring you the best content on our sites and applications, meredith partners with third party advertisers to serve digital ads, including personalized digital ads. Those advertisers use tracking technologies to collect information about your activity on our sites and applications and across the Internet and your other apps and devices. You always have the choice to experience our sites without personalized advertising based on your web browsing activity by visiting the. Daas Consumer Choice page, the, essay nAI's website, and/or the, eu online choices page, from each of your browsers or devices. To avoid personalized advertising based on your mobile app activity, you can install the. Daas AppChoices app here. You can find much more information about your privacy choices in our privacy policy. Even if you choose not to have your activity tracked by third parties for advertising services, you will still see non-personalized ads on our site.